The Vineyard
The 12ha vineyard is planted on typical Eden Valley soils ranging from deep sands to sandy loams over sandy clays. Originally the vineyard was to be a part time venture but the success of the vineyard soon grew. In 1998 , Terry retired from his position of Professor of Mechanical Engineering at the University of South Australia to concentrate full time on the vineyard and later the winemaking activities.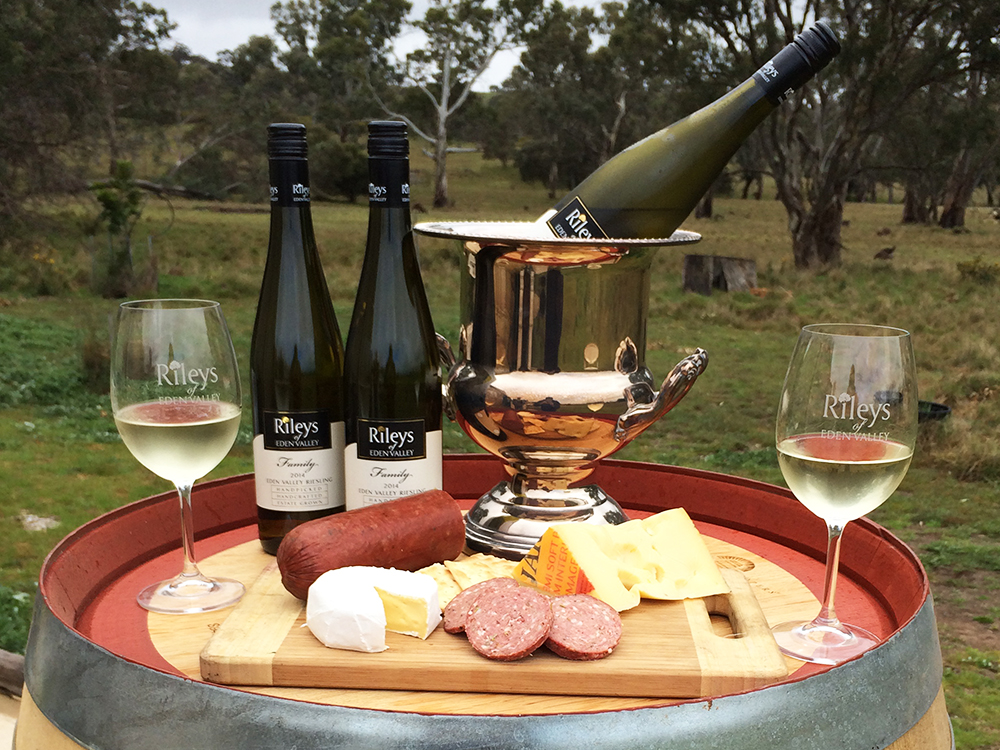 Get the taste for our
Eden Valley Wines
There's no better way to decide which wines you love until you've tasted them for yourself.  Our wines are stocked at a variety of restaurants and locations across South Australia.
Check out the locations and begin your journey with Rileys of Eden Valley.
Past, Present & Future
The Land
"This land belongs to past, present and future generations and we are fortunate to grow grapes and produce high quality wine on our land in the Eden Valley. The soil that nurtures our vines also supports a magnificent red gum forest which provides shelter and food for native animals. Throughout the seasons of the year we see small groups of kangaroos with the juveniles practising their boxing skills alongside the females with joeys in their pouches.
Kookaburras, blue wrens, magpies and brightly coloured parrots live amongst the trees and understorey plantings and create birdsongs of great variety. We know we are blessed with a richness of nature that we appreciate each and every day.
Our vines flourish in this wonderful environment and enhance our strong commitment to continue to care for and cherish this piece of Eden" – Terry Riley
Sign up for our newsletters
Keep Up with the Latest